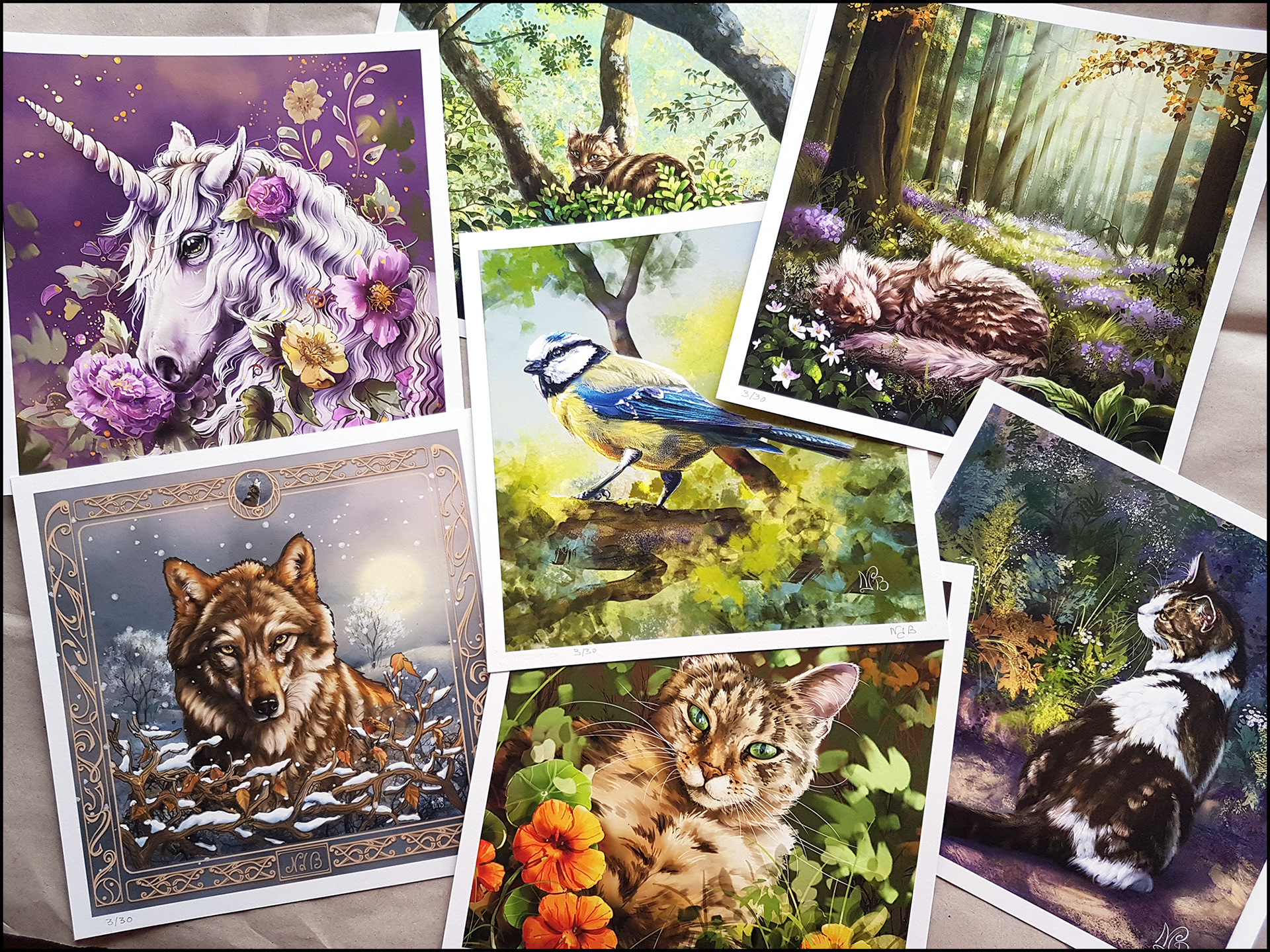 Mes peintures digitales sont éditées en tirages limités à 30 exemplaires numérotés et signés. 
Elles sont imprimées en qualité FineArt, PhotoRag, sur un très beau papier Hahnemühle, 100% coton, 308 grs, qui permet de rendre à merveille la richesse et la profondeur des couleurs. 
Je laisse une marge blanche autour de l'image.
En voici les tarifs :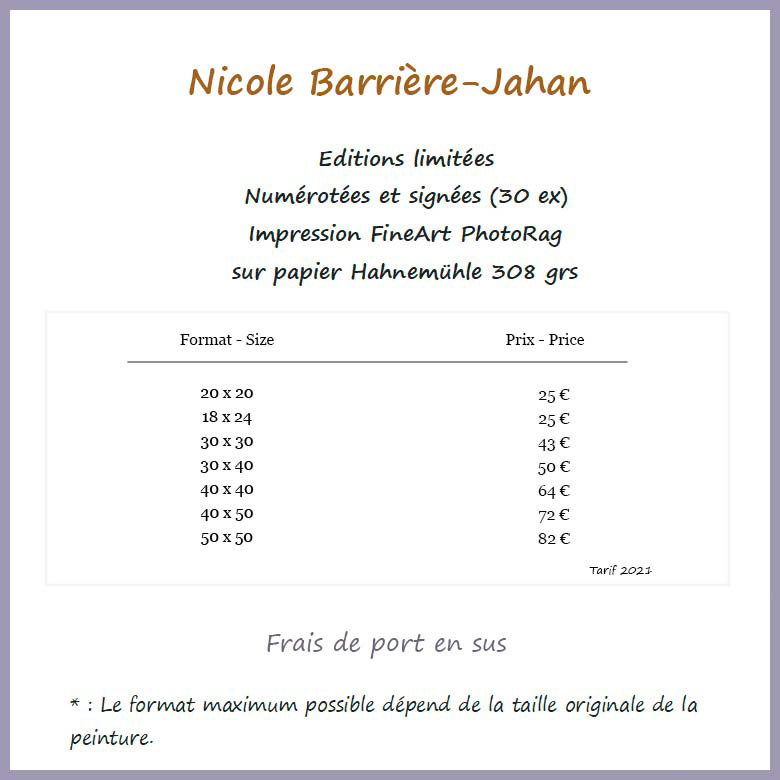 Etant donné que je fais réaliser ces impressions dans un labo photo, j'essaie de regrouper
les commandes. Il faut compter un délai d'environ 8 jours pour la réception de mes impressions. 
Il peut donc y avoir une attente de 2 ou 3 semaines entre votre commande et la réception
des images... Je vous remercie pour votre compréhension. 
Et si vous souhaitez commander ...
Ecrivez-moi à nicky.barriere*@*gmail.com ( après avoir enlevé les *)
pour me dire quelle illustration vous souhaitez et dans quel format . Je vous répondrai rapidement et vous donnerai une estimation du délai, et éventuellement des frais de port ... 
My digital paintings are published in limited editions of 30 numbered and signed copies.
They are printed in FineArt, PhotoRag quality, on a very beautiful Hahnemühle paper, 100% cotton, 308 grs, which allows the richness and depth of the colors to be marvelously rendered.
I leave a white margin around the image.
Here are the prices: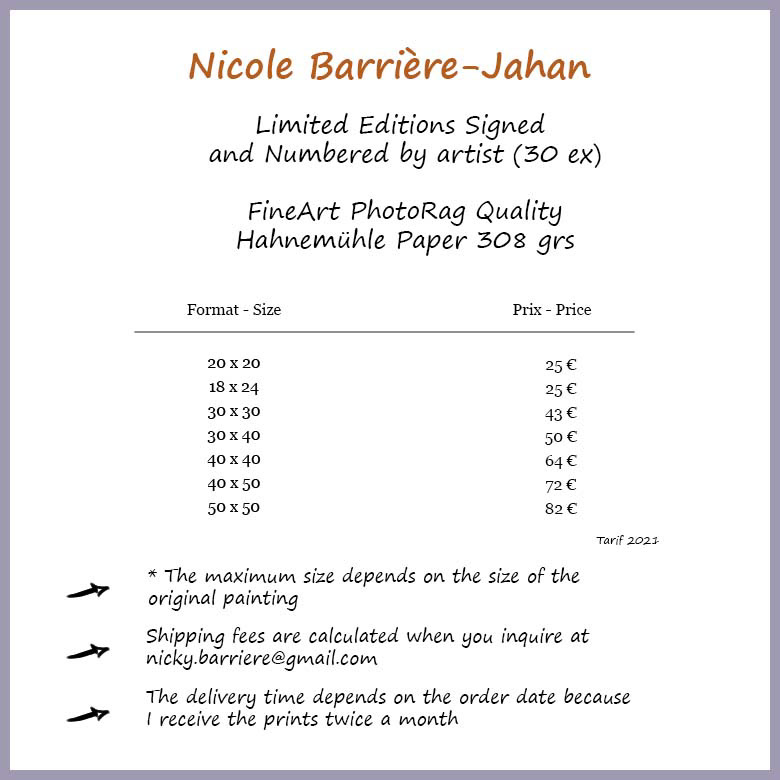 Since I have these prints made in a photo lab, I try to group
the orders. It takes about 8 days to receive my impressions.
There may therefore be a wait of 2 or 3 weeks between your order and receipt.
pictures ... Thank you for your understanding.
AND IF YOU WANT TO ORDER ...
Write to me at nicky.barriere*@*gmail.com (after removing the *)
to tell me what artwork you want and in what format. I will respond quickly and give you an estimate of the time, and possibly the shipping costs ...